In 2017, you can celebrate
Galentine's Day
with
#52FilmsByWomen
! Check out these fourteen great titles that depict the complexity, beauty, and in many cases the comedy inside friendships among women. All of these films are written or directed by women, so they're a great opportunity to add to your
list of 52
!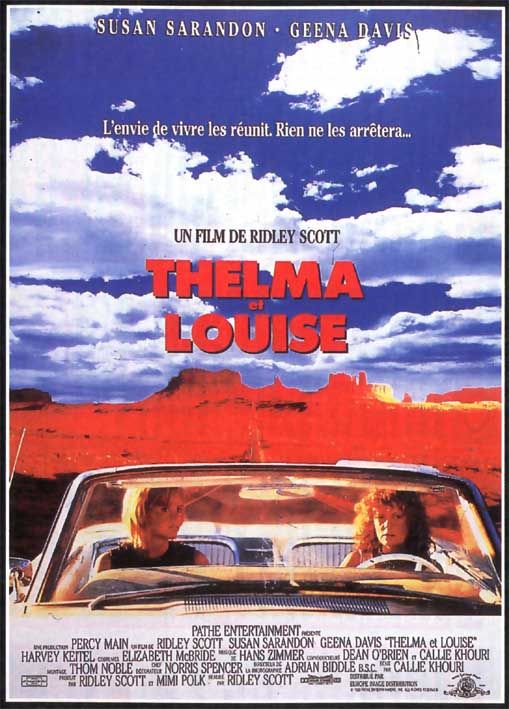 Thelma & Louise
1991
Directed by Ridley Scott
Written by Callie Khouri
An Arkansas waitress and a housewife shoot a rapist and take off in a '66 Thunderbird.
A League of Their Own
1992
Directed by Penny Marshall
Written by Kim Wilson, Kelly Candaele, Lowell Ganz & Babaloo Mandel
Two sisters join the first female professional baseball league and struggle to help it succeed amidst their own growing rivalry.
Now And Then
1995
Directed by Lesli Linka Glatter
Written by I. Marlene King
Four 12-year-old girls grow up together during an eventful small-town summer in 1970.
Clueless
1995
Directed by Amy Heckerling
Written by Amy Heckerling
A rich high school student tries to boost a new pupil's popularity, but reckons without affairs of the heart getting in the way.
Walking and Talking
1996
Directed by Nicole Holofcener
Written by Nicole Holofcener
Things have been tough lately for Amelia. Her best friend moved out of the apartment, her cat got cancer, and now her best friend, Laura, is getting married. She copes with things, from the help of Andrew, Frank, Laura, and a brief romance with Bill "The Ugly Guy"
Fire
1996
Directed by Deepa Mehta
Written by Deepa Mehta
Sita and Radha are two women stuck in loveless marriages. While Sita is trapped in an arranged relationship with her cruel and unfaithful husband, Jatin, Radha is married to his brother, Ashok, a religious zealot who believes in suppressing desire. As the two women recognize their similar situations, they grow closer, and their relationship becomes far more involved than either of them could have anticipated.
Drylongso
1998
Directed by Cauleen Smith
Written by Salim Akil & Cauleen Smith
A young woman (Toby Smith) in a photography class begins taking pictures of black men out of fear they will soon be extinct.
But I'm A Cheerleader…
1999
Directed by Jamie Babbit
Written by Jamie Babbit & Brian Wayne Peterson
A naive teenager is sent to rehab camp when her straitlaced parents and friends suspect her of being a lesbian.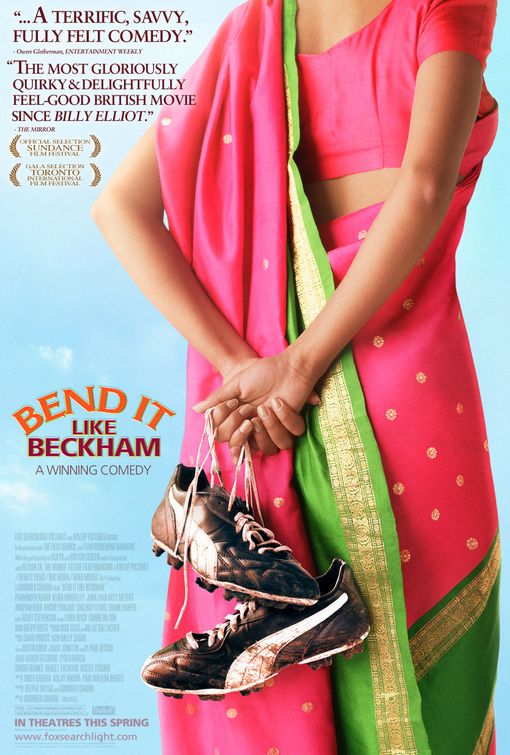 Bend it Like Beckham
2002
Directed by Gurinder Chadha
Written by Gurinder Chadha, Guljit Bindra & Paul Mayeda Berges
The daughter of orthodox Sikh rebels against her parents' traditionalism and joins a football team.
Real Women Have Curves
2002
Directed by Patricia Cardoso
Written by Josefina Lopez & George LaVoo
Ana is a bright and ambitious 18-year-old Latina who has just graduated from high school in East Los Angeles. Ana wants to broaden her horizons and go on to college, but her mother Carmen has other ideas.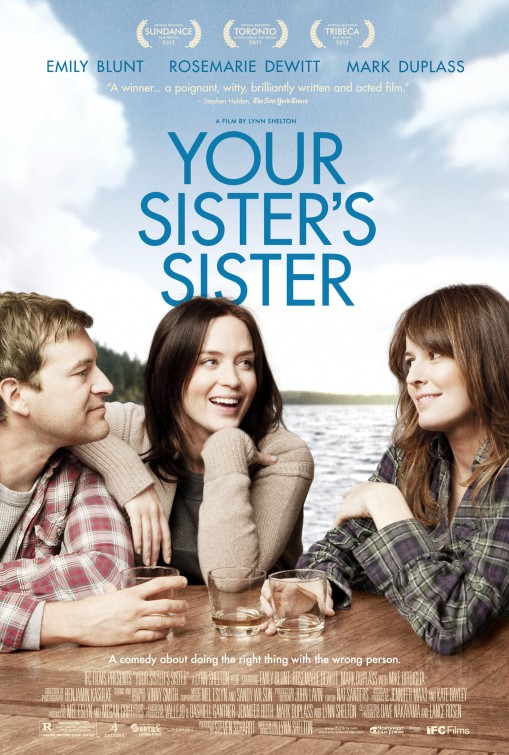 Your Sister's Sister
2011
Directed by Lynn Shelton
Written by Lynn Shelton
Iris invites her friend Jack to stay at her family's island getaway after the death of his brother. At their remote cabin, Jack's drunken encounter with Hannah, Iris' sister, kicks off a revealing stretch of days.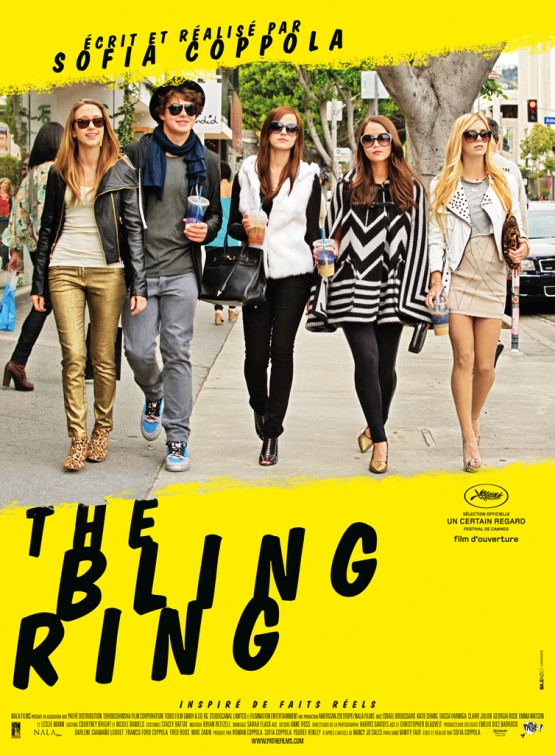 The Bling Ring
2013
Directed by Sofia Coppola
Written by Sofia Coppola & Nancy Jo Sales
Inspired by actual events, a group of fame-obsessed teenagers use the internet to track celebrities' whereabouts in order to rob their homes.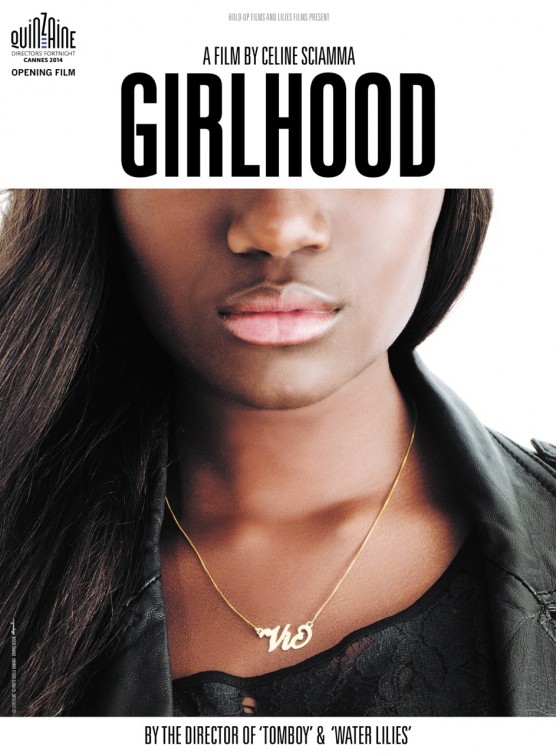 Girlhood
2014
Directed by Céline Sciamma
Written by Céline Sciamma
A girl with few real prospects joins a gang, reinventing herself and gaining a sense of self confidence in the process. However, she soon finds that this new life does not necessarily make her any happier.
The Fits
2015
Directed by Anna Rose Holmer
Written by Saela Davis, Anna Rose Holmer & Lisa Kjerulff
While training at the gym 11-year-old tomboy Toni becomes entranced with a dance troupe. As she struggles to fit in she finds herself caught up in danger as the group begins to suffer from fainting spells and other violent fits.